---
Post Commander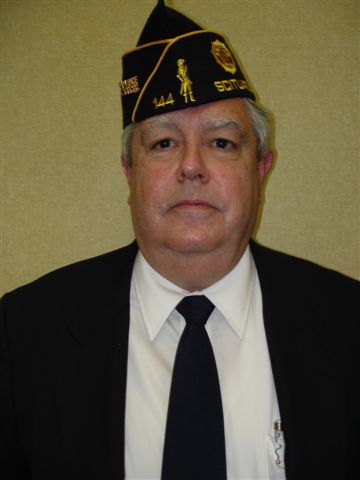 Ed Covell
Duties
Duties of vice-commander. The vice-commander shall assume and discharge the duties of the office of commander in the absence or disability of, or when called upon by the Post commander.
Biography
Ed Covell served in the Army Corps of Engineers from 1966 to 1968, where he was a Training Company Commander at the Engineering School at Fort Leonard Wood, MO for a year. For the second year of his service he was with the 34th Engineer Battalion, 20th Engineer Brigade in the Republic of Viet Nam. He held the position of Battalion S-2 for several months before assuming the command of a company. Ed was commissioned into the service through the Reserve Officer Training Corp program at Providence College, where he also received a Bachelor of Science in Chemistry. After his discharge, Ed began a career that would span more than 30 years in the medical device manufacturing industry. His work for The Kendall Company (now Kendall Healthcare) lead to a variety of management assignments in Massachusetts, California, South Carolina, England and France. He was then recruited to lead a product diversification program at Tampax Inc. (now Tambrands Incorporated). He subsequently became Chief Operating Officer at MedChem, Inc. of Woburn, MA and Chief Executive Officer at ChemTrak, Inc., Sunnyvale, CA before starting up a successful consulting practice of his own. He is now a MA-licensed Real Estate Broker affiliated with Jack Conway & Co., Inc. in Scituate, where he has lived off and on for most of his life (so far). He has three children, and four, soon-to-be-five, grandchildren. Ed and his wife, Lorraine really enjoy their home on Third Cliff.
---
Senior Vice Commander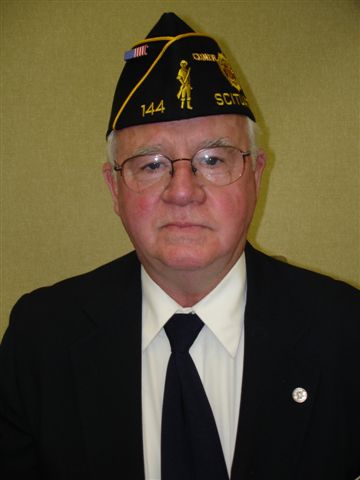 Robert Young
Duties
Duties of vice-commander. The vice-commander shall assume and discharge the duties of the office of commander in the absence or disability of, or when called upon by the Post commander.
Biography
Bob grew up in Needham and graduated as Marine Engineer from Massachusetts Maritime Academy. He commenced acitive duty as a commissioned officer in the United States Navy, serving 20 plus years in the USN and retired in 1978 as a Commander choosing to live in Scituate Mass . Bob and his wife Eileen ( also a Army Nurse Corps veteran) have lived in Scituate for 27 years
---
2nd Vice Commander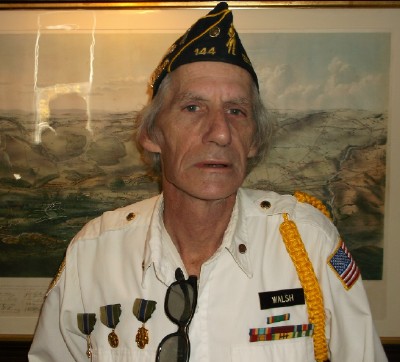 Kevin Walsh
Duties
Duties of vice-commander. The vice-commander shall assume and discharge the duties of the office of commander in the absence or disability of, or when called upon by the Post commander.
Biography
---
3rd Vice Commander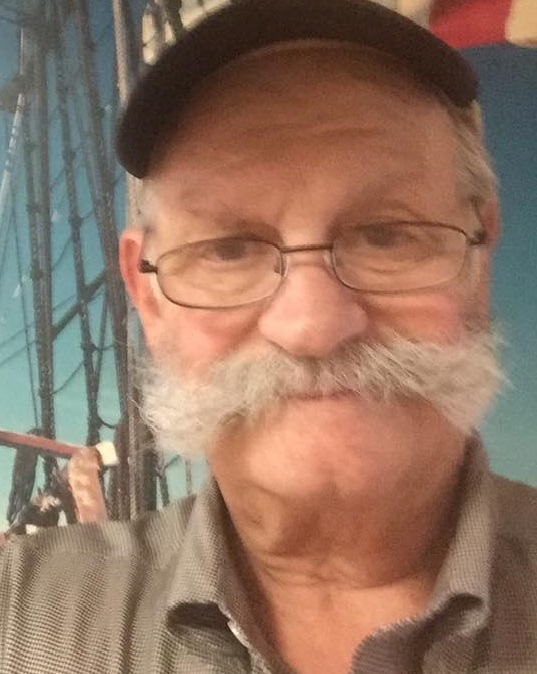 Peter Burrows
Duties
Duties of vice-commander. The vice-commander shall assume and discharge the duties of the office of commander in the absence or disability of, or when called upon by the Post commander.
Biography
Peter Burrows served in the Army and in Vietnam. Peter lives in Marshfield Hills and has a nice Morgan automobile!
---
Adjutant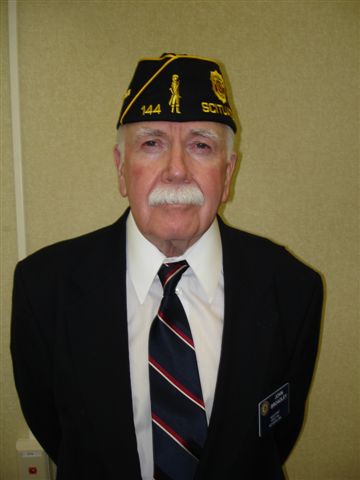 John Broadley
Duties
Duties of Post adjutant. The adjutant shall have charge of and keep a full and correct record of all proceedings of all meetings, keep such records as the Department and National Organizations may require, render reports of membership annually or when called upon at a meeting, and under direction of the commander handle all correspondence of the Post.
Biography
---
Finance Officer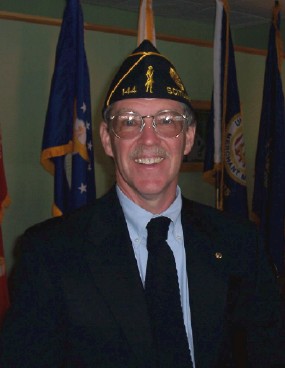 Stephen Litchfield
Duties
Duties of the finance officer. The finance officer of the Post shall have charge of all finances and see that they are safely deposited in some local bank or banks and shall report once a month to the Executive Committee the condition of the finances of the Post, with such recommendations as may deem expedient or necessary for raising funds with which to carry on the activities of the Post. The Finance Officer shall sign all checks disbursing the monies of the Post, and shall furnish such surety bonds in such sum as shall be fixed by the Post Executive Committee.
Biography
Steve Litchfield grew up in Scituate, graduating from Scituate High School in 1964. He then studied electrical engineering at Rensselaer Polytechnic Instituate, graduating in June 1968. At Rensselaer, he joined Navy ROTC program and was commissioned upon graduation as an Ensign in the U.S. Navy. He was assigned to the USS Wright as a computer systems programmer at a time when computers still quite uncommon. The Wright was a Command and Control ship whose mission was to act as a command center for the president and staff in the event of nuclear war. In May of 1970, he was transferred to the Naval Command SYStems Support Activity in Washington DC, working as a computer systems programmer on various software systems deployed throughout the Navy worldwide. He left active duty as a Lieutenant in April 1972. After the Navy, Steve worked a year with Planning Research Corporation, a defense contractor but then was offered a job as a systems programmer for the City of Boston. He moved back near home to Marshfield Hills, working for the city until 1978. He then became a systems programmer for Fidelity Investments which was a small company at the time. In 1980, Steve left Fidelity for the Gillette Company in South Boston, Where he worked on various computer systems for 25 years, taking early retirment in June 2005. Steve married his college sweetheart, Martha, on Valentines Day, 1969 and has two daughters and six grandchildren. He finally moved back to Scituate to his grandparent's farm property on Country Way in December, 2000 where he now is a "Gentleman Farmer" and finds himself more busy then he was when employed full time.
---
Historian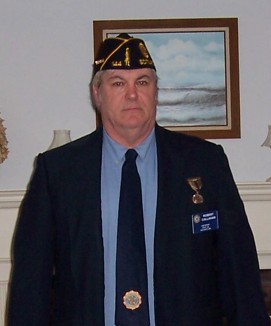 Robert Callahan
Duties
The office of Historian is of growing importance. The historian works on matters of historical interest. The Post Historian should keep in touch with the Department Historian and should be prompt in answering inquiries. An annual report should be made to the Department Historian just before the Department convention. Copies of whatever is printed concerning the Post should be deposited in the local and state libraries, as well as in the Post files.Also, copies should be deposited in Department archives. The Post Historian should make a point of knowing what Historians of neighboring Posts are doing. The Historian should attend Department conventions and keep in touch with other Post Historians. The Department Historian can advise Post Historians on Department and national Post history contests, historians' associations, and material available from the Department Historian that will assist in doing a better job.
Biography
Bob grew up in Milton and has lived in Scituate since 1976. He served as a radioman in the Navy from 1968 to 1971onboard the USS Fulton, AS-11. Before Class A Radioman school at Bainbridge, MD. Bob served in the deck department as a seaman on the USS Harland Dickson, a destroyer. Bob graduated 'magna cum laude' with a degree in Engineering from Northeastern and did graduate work at UMass Dartmouth. Bob worked as a Principal Engineer at Electroswitch in Weymouth designing electric utility control devices and writing embedded software. Bob has two adult children and resides with his wife, Jean, and his hobbies are Amateur Radio, cars, and guitar playing.
---
Chaplain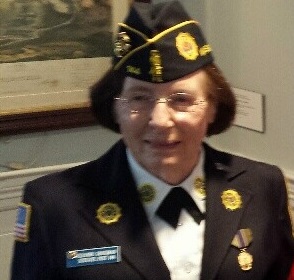 Eleanor Grossman
Duties
Duties of Post Chaplain. The Post chaplain shall be charged with the spiritual welfare of the Post comrades and will offer divine but nonsectarian service in the event of dedications, funerals, public functions, etc., adhere to such ceremonial rituals as are recommended by the national or Department headquarters from time to time.
Biography
Eleanor enlisted in the U.S. Marine Corps. in 1950. She did her basic training at Parris Island, S.C. after which she went to Clerk - Typist school. She was then transferred to Henderson Hall, Arlington, VA and assigned to Navy Annex- Payroll. After Eleanor was discharged she assisted Marine Corps. recruiting at the Fargo building in Boston. In 1960 she was the Newton Veterans Service Officer. Eleanor was also the Sgt. at Arms at the American Legion All Womens Post 410. Then in 1994 she joined American Legion Post 440 as the Chaplin. In 2012 she joined Post 144 doing Chaplin duties. Eleanor has been a Legion Chaplin for 51 wakes!
---
Sergeant - At - Arms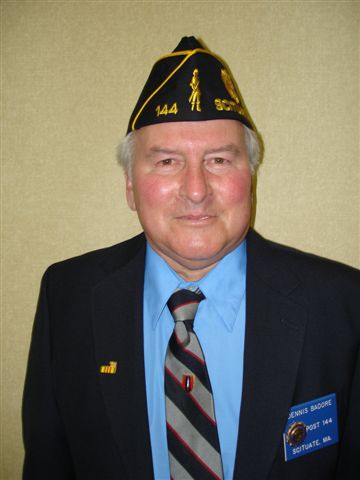 Dennis Badore
Duties
Duties of sergeant-at-arms. The sergeant-at-arms shall preserve order at meetings and shall perform such other duties as may be from time to time assigned by the Post Executive Committee.
Biography
Dennis grew up in Halifax and entered the ARMY in 1966. Dennis was a signalman and after basic training went to Fort Bragg, N.C. to await orders to Vietnam. He was attached to the 40th Signal Brigade, A Company and served in Long Binh, Chu Chi, and Tain Nin Vietnam. Dennis left the Army in 1968 with the rank of E5 (Sergeant). After leaving the Army Dennis served in the National Guard. Dennis received the Presidential Meritorius Unit Citation, Vietnam Campaign Medal, Vietnam Service Medal, National Defense Medal, and the Good Conduct Medal.
---
Judge Advocate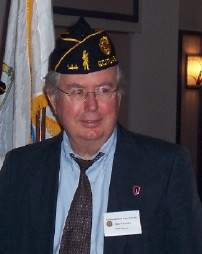 Ron Wheatley
Duties
Duties of Judge Advocate. Interpreter of the Constitution and By-Laws of the Post and may be called upon by the Commander and other officers and members of the Post to rule on the legality of their actions and decisions insofar as they affect the good of the American Legion.
Biography
Ron served in the Peace Corps, Nigeria, West Africa, 1963-1965, as a school teacher. After returning he volunteered for the draft and did basic training at Fort Lewis, Washington and on the job training at Fort Huachuca, Arizon with the 176th Signal Battalion. Ron was a communications specialits and was sent to Chui Lai, Vietnam, where he served with the 37th Signal Battalion of the 1st Signal Brigade. Three months later he became the Company Clerk at the headquarters of the 37th Signal Brigade in Danang. Ron reach the rank of Specialist 4th class.
After returning to the States, Ron went to the University of Washington for his Masters Degree and then to Law School at Gonzaga University. To specialize, Ron went to the LLM program at the Institute of Air and Space Law at McGill University. Ron started his career at the Executive Office of the President's Office of Telecommunications Policy as a Legal Assistant in the International Division under President Ford. In 1976 he became a foreign Service Officer at the Department of State where he worked for two years as an Officer in the Office of Telecommunications. While working for the Executive Branch he served on two delegations to the United Nations Subcommittee on the Peaceful Uses of Outer Space and to the US committee of the CCITT, Geneva, Switzerland.
Leaving the public sector Ron was hired by AT&T, as Government Relations, Regional Attorney in Boston. Ron retired from AT&T in 1990. Since 1993 Ron has been serving as a Hearing Officer, Telecommunications Analyst, and now Counsel for the Transportation Division at the Department of Telecommunications & Energy, a State agency in Boston. Ron also has a private practice in Scituate. Ron lives with his wife Ethel, a Speech and HearingTeacher with the Brockton School system. Ron and Ethel are the proud parents of a son John and a daughter Elizabeth. John is now serving as a radio operator in Iraq with the Marine's 25th Regiment and Elizabeth lives in Washington DC and works for Steve Case, founder of AOL, in his new venture, Revolution LLC.
---
Service Officer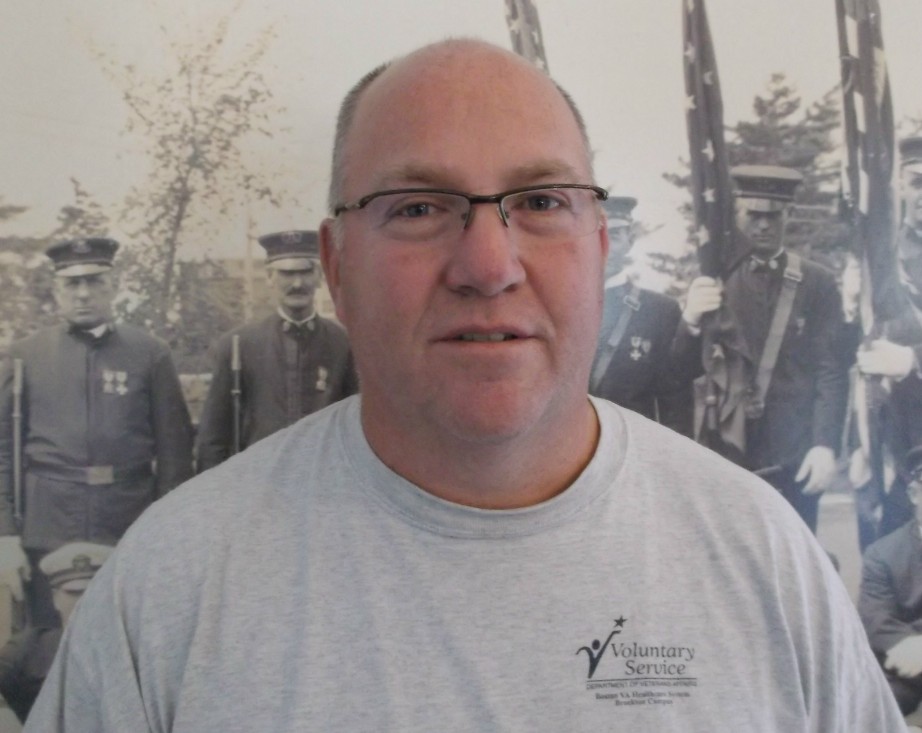 Vinney Fountaine
Duties
Duties of the Service Officer: The Service Officer performs fundamental, unselfish work, not only for the benefit of the members of this Post, but for those War veterans particularly in need of your service. Responsibility of looking out for the welfare of all concerned.
Biography
Vinny grew up in Brockton and moved to Scituate 10 years ago. Viny was in the Army National Guard from 1985 - 2005. He was an infrantry man in Battalion 2-181 of the mechanized infrantry.
---
---
---
Executive Board Members at Large
---
| | | |
| --- | --- | --- |
| | | |
| Brian Buckley - Army | George Ackley - US Army | Al Bonney - US Army |
---
BACK to TOP
Last edited on July 31, 2016